Best price Guarantee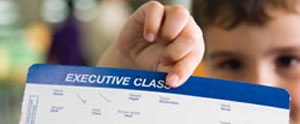 Thessaloniki
Thessaloniki is the second largest city of Greece and is located 520 km northern from Athens. Built near the sea, is a modern metropolis bearing the marks of its stormy history and its cosmopolitan character, which give it a special beauty and charm.
If you visit Thessaloniki you should walk along the White tower, see the byzantine walls of the city, the byzantine bathhouse, the Mosques of the Hamza Bey Cami and the Hamams(Turkish bathhouses).
You will also enjoy the nightlife of Thessaloniki with many restaurants to try the northern cusine and plenty of bars to enjoy your drink by the sea.
The second largest international airport of Greece is located in Thessaloniki. There are many flights every day connecting Thessaloniki with European Capitals.
Book Now Your Air Tickets