Best price Guarantee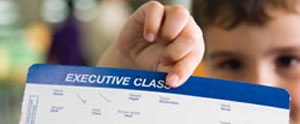 Mikonos
Mykonos is part of a cluster of islands including Delos, Rhenia and some rocky islets. Mykonos. Its intense tourist and cosmopolitan activity, which has continiously kept Mykonos in the foreground. Since the fifties, Mykonos has always been one of the most popular tourist islands of the Mediterranean.
Chora, as the town of Mykonos is commonly known, impresses and casts its spell on the visitor from the first moment, with its beautiful position, scale and architecture. Despite the great tourist development of the island, it manages to maintain its cycladic features and traditional look, like few other towns.
One can enjoy one coffee, or ouzo with titbit and the traditional tastes at the cafes. Bars and restaurants scattered all around, and observe at the same time, a colorful crowd wandering in the narrow streets of the town.
Chora is also the starting point if you want to discover the rest of the beauties of the island, its picturesque interior and spotless beaches, using a regular bus service or other means of transport.
Book Now Your Air Tickets