Best price Guarantee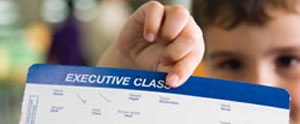 Rhodes
The island of Rhodes belongs to the South Aegean Region. It is the largest island in the Dodecanese and the fourth in Greece. It has a long history, a rich natural environment, beautiful beaches and modern tourist facilities, elements that have for decades made it a one of the most popular tourist destinations both nationally and worldwide.
Located about 460 kilometers southeast of Athens, 380 km west of Cyprus and 18 km southwest of Turkey. Its length is 77 km, width 37 km and total area of 1,401 square kilometers (1,408,749 acres). It has 253 kilometers of coastline. The island can be described as mountainous with the highest mountains the Atavyros (1210 meters), the Artamyti (825 meters) and the Prophet Ilias (800 meters).
The population according to the latest census amounts to 117,007 inhabitants.
The island can be reached both by air or sea.
Rhodes has an International Airport, 'Diagoras', located in Paradisi and away from Rhodes town 14 km.
Book Now Your Air Tickets