Best price Guarantee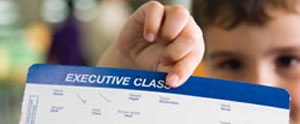 Santorini
Santorini is the southernmost island of Cyclades and is located between Ios and Anafi. It is 128 nautical miles away from the port of Piraeus and 63 nautical miles away from Crete. Its size is 76 square km and the length of its shores is 69 km. The perimeter is approximately 36 nautical miles.
The Caldera and the whole cluster of the Santorini islands have been characterized as an area of outstanding natural beauty.
The island's moderate climate is due to its exposure to northeasterly winds, while winters on the island are temperate with average temperatures in the region of 10oC. Rainy winters alternate with dry summers.
Fira, the capital, and Oia, one of the prettiest villages in the Cyclades, are renowned for their sunsets. The "black" beaches with the sheer cliffs and the volcanic soil add to the island's unique landscape.
Santorini offers air links to Mykonos, Rhodes, Iraklio (Crete), as well as Athens and Thessaloniki. By sea, it's linked to Piraeus and Thessaloniki, with connections to Paros, Ios, Mykonos, Anafi, Naxos, Sikinos, Syros, Kimolos, Kithnos, Milos, Serifos, Sifnos, Tinos, Folegandros, Astypalaia, Karpathos, Diafani, Kassos, Rhodes, Halki, Iraklio (Crete), Skiathos, Skyros, and Volos. There's also a hydrofoil connection to Rafina and all the above-mentioned islands.
Book Now Your Air Tickets