Best price Guarantee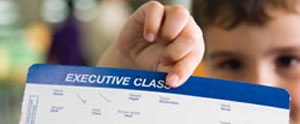 Corfu or Kerkira
The visitor that will wander around the city of Corfu, the suburbs, the communities and the greater area of the Municipality of Corfu, will have the chance to discover the 'dowry' that nature and man gave to Corfu.
The 'Old City' recalls past ages; the European influences are visible everywhere and harmoniously coexist, giving to the city a special color. There are no mosques and minarets in Corfu. No stamp of Asiatic occupation can be found on the island.
Palaces, fortresses, museums, libraries, galleries, churches, interesting public buildings and privet mansions, public, privet and archaeological sites, sites of natural and special interest, traditional houses, verdurous olive groves, picturesque ports and blue beaches make an unexpected puzzle on the area of the Municipality of Corfu, that lives speechless even the most demanding visitor.
There is one international airport in Corfu, with a daily connection to Athens.
Book Now Your Air Tickets